I'm all about finding girls to smash, trust me. I also know that a person going through a dry spell will do almost anything to get laid soon. That includes hiring local escorts. One of the places online offering such services is the USASexGuide.nl. Here I'll share my review of the site and tell you all the reasons why you should never use it.
I know, you think I'm being an ass, jerk, or prude for saying that, but trust me the site is not worth your trouble. I've done LOTS of research and I know what works and what doesn't when it comes to these types of things.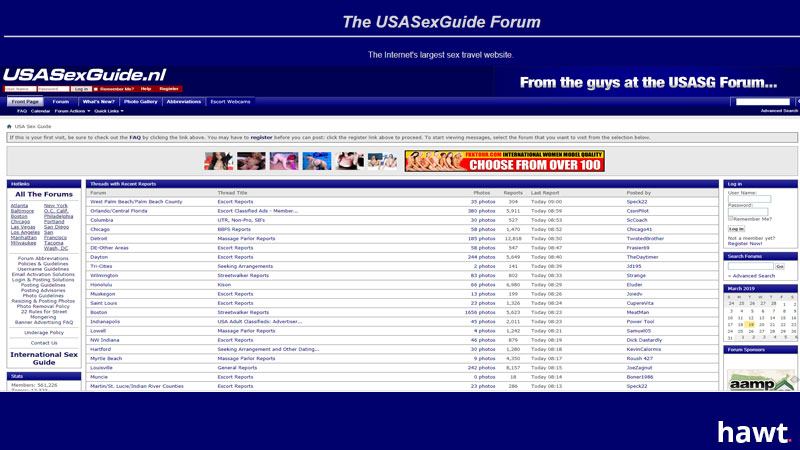 My Official Review Of The USA Sex Guide Forum
I've broken things down categorically for you to better comprehend. Take a couple of minutes to look it over and contact me with any questions, please.
The Site
USA Sex Guide – a guide and reviews website that "helps" (subjective, I guess) consumers and guides those looking to meet an escort. The promise is that it will help you hook up. And it will, but at what price?
On first glance, the listings seem legitimate girls that are interested in getting laid. But on closer look, you will quickly learn that these are escorts or call-girls that charge for anything they do for you. And the reviews are written by men that have had the pleasure of their services.
The Terms of Use
The site requires you to pay a membership fee. And once you enter your data there, you are staying in their archives forever. You are risking getting prosecuted for solicitation, as paying for sex is still illegal in the USA. And if the site gets raided, your information will be available to law enforcement agencies.
This is something you should always try to avoid, as no hooker is that good as to end up in jail for.
The Girls
If you thought that any local girl will make a profile on this site, you are greatly mistaken. This is a place for prostitutes, and they try and pass as regular girls. With a discount for regulars.
The girls listed here are not the best of the best. They are actually on the bottom of the prostitute chain, and many are addicts and not as pretty as you might like. I would also suspect their health status, as I think many have at least one STD.
I'm not judging anyone's life choices, but I don't want to catch some nasty disease when with a girl.
The Exposure
How do you like this, they expose all the member user names without even logging into the website. How do you like them apples? I'm certainly not impressed with that and I think that the cops will have a field day with this intel.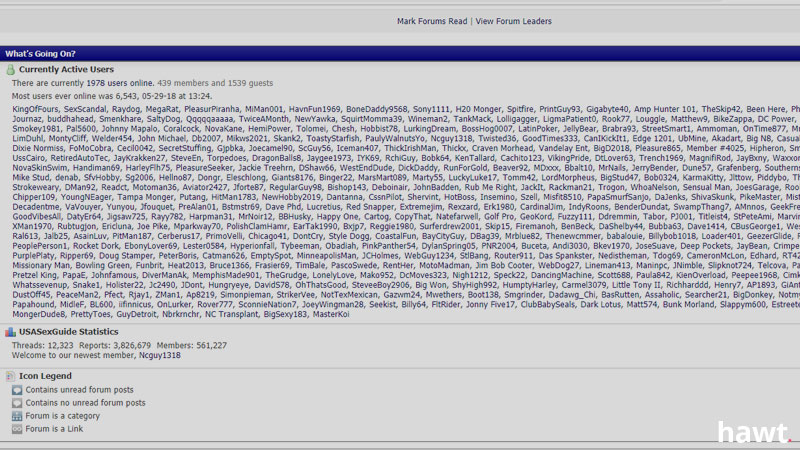 The Final Verdict: Don't Risk It!
The USASexGuide.com is a place where you can meet and hook-up with escorts. While the site has every legal aspect covered, the user is left completely exposed to risk. The high membership fee, the unsafe girls and the unfair legal issues make this a very unappealing site to visit and use.
Instead, hook up with a real girl (on this site) that is down for some sexy time through one of the many adult dating and casual sex apps. You will not be paying for sex, not be risking your health and your safety and will definitely have fun.
Other escort forums I strongly suggest avoiding: