People look for almost anything online. There are lots of people out there that spend hours searching online trying to find easy sex. They'll do just about everything necessary to find it, that includes some unorthodox things. I'm talking about digesting reviews and how to find all sorts of things. Within that category of reviews includes reviewing hookers, escorts and call girls. Some people turn to a site called Live Escort Reviews (which I certainly wouldn't suggest doing). They spend time browsing the internet for a hookup partner. If you search long enough, you will undoubtedly come across a site that offers the promise of being "serviced" by a professional.
There's only one stance that I can take here with regards to this. I can only state that you should not pay for sex – EVER, and if you are interested in getting laid, you should do it the legitimate way.
What way is that you ask?
Well, it's simply by finding a girl that's interested and does not come with a fee. Of course, you should do this via any of the legit adult sites out there, not just some random crappy site.
That being said, here's my honest review of the Live Escort Reviews site. TL;DR version is pretty simple. It's just another in a long list of escort websites that you should never visit. I've covered it all below. It's pretty much exactly like the erotic review, but maybe worse. Not sure what that is? Then read the TER review to learn all about it.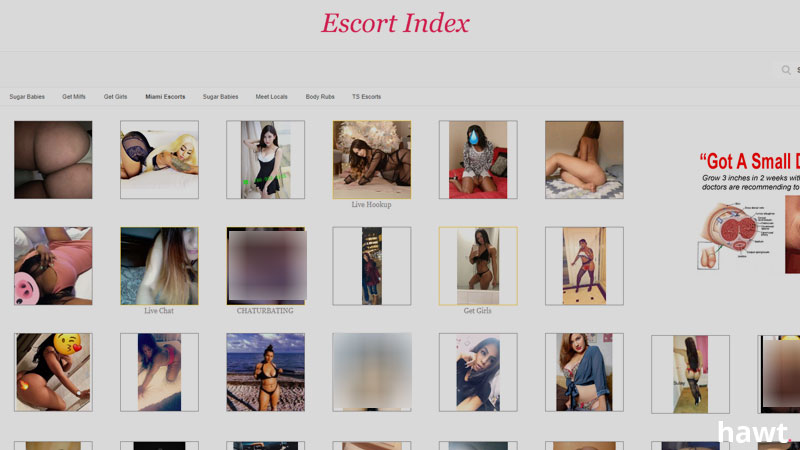 Live Escort Reviews Is A Bad Idea
There are a few things that you need to know about the LiveEscortReviews.com site and I'll be an erotic monkey's uncle if I sit here and not disclose every single damn thing that you need to be in tuned to here.
The Site Policy
I'll start with a basic overview of what this site is. Liveescortreviews.com is an online directory/database where you can meet/hire hookers, simple as that. The premise behind the site seems straightforward, click "I agree" to their proposed terms of use (which no one reads) and go ahead and hire yourself an escort for the night.
You'll be sorry that you did – trust me.
Here's one of the main issues with this nonsense. The terms are well set up so the user always gets the short end of the stick. The website clearly informs anyone that they will store consumers personal information, share it with any one of their choosing like employees, advertisers, contractors, associates, and with law enforcement agencies as well if necessary. So, by signing their terms agreement (by simply clicking "I agree"), you are permitting them to do whatever the hell they want with your personal information. No, thank you.
Once they get a hold of your personal data, given freely I may add, then be prepared to be spammed with an annoying amount of messages and ads about useless things that will only give you headaches. You'll never get laid for free or even for a small amount of money here.
The Hooker Listings
While browsing the site, I came across a lot of listings that seem too good to be true. That's because they are fake – yes, fake as a pair of Jordan's sold on eBay. If you look more closely, you can surely notice that more than half of the listings are a rip-off of Backpage's listings. Given that the Backpage listings are pretty much unsafe, you need to think twice before you get yourself in a pickle and hire the wrong girl.
The farce continues as there are simple redirect links to the Backpage directory on this page. This screams fake as well. You also will notice that many of the photos are those which have been ripped. I checked lots of them doing reverse image searches randomly and they've been selected from other websites. So, if you know this, why should you believe anything the site promises?
The On-Site Advertising
Once you enter the site, you are bombarded with pop-ups and flashy ads for all sorts of things related to sex. You may be tempted to click on some of these, but let me tell you, as I've checked them out – these are fake ads that lead you to even more fake sites that are only trolling you and are after your personal information. They'll quickly try and obtain any and all personal info possible. Best to believe that they want your email and credit card too, bet that!
Be on the lookout for Live Sex, Sugar Babies, Get Girls, Sex Cams, Watch Live… all of these are ads that lead to more ads and don't offer anything in return. You can go in deep and once you realize how deep you've gone, the first idea that brought you to this LiveEscortReviews.com website will be long forgotten.
Conclusion: Live Escort Reviews = Not Worth A Damn Second Or Penny
Live Escort Reviews is nothing more than a cheap collection of fake ads disguised under the promise that you can hire an escort. The listings are almost identical to those previously posted on Backpage. You need to tread carefully and be aware of the possible consequences.
Again, because of the possibility of becoming a victim and having to deal with stolen identity issues, be sure to have your personal and bank info secure if you're going to use this. They may try and make it available to anyone, and having your name in a database that can be given to the authorities isn't going to help you sleep at night. Thing again when looking to hire a hookup via this site.
Instead, use one of the top 3 apps I suggest. All the users are real and all of them have the same goal. They want sex, so find yourself a hookup for a casual date without the hassle of paying for it. You get to have all the sex you want, but remember to always be safe and in the long run, be grateful you've come across this update. It just might have saved you tons of money and time.