An online place to meet people for sex? Well, this is certainly not a new concept, nor it is a unique service only one place online offers. Quite the contrary, there are a lot, and I mean a lot of online dating apps that are designed with specifically one thing in mind – to help people hook up.
One such place is the OnlineBootyCall site. Here I will share my personal review of the site and its services. I will share with you my opinions and experiences that I had during interaction with the girls and the site in general (including customer support). I finally was able to get my OnlineBootyCall sign-in credentials then I was off to the races. Here's everything you need to know before joining the website.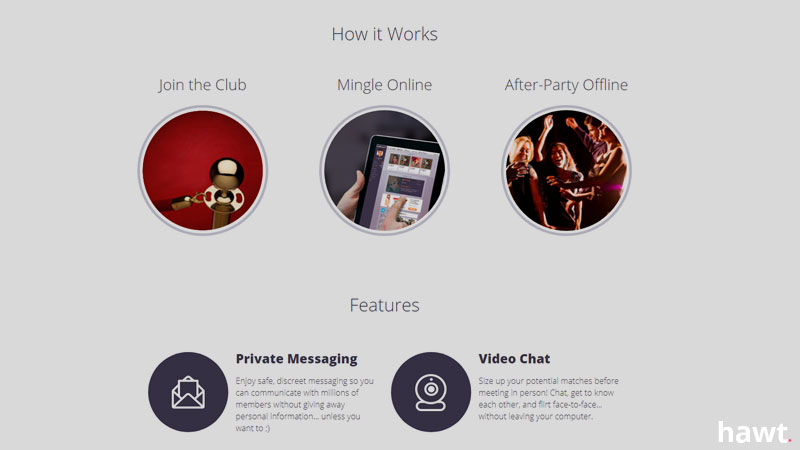 The OnlineBootyCall Website
OnlineBootyCall is a site that promises to help you hook up with single women and men near you for some fun times. The design is simple and easy to navigate. It has an extremely contemporary, modern feel to it and an array of features that just about anyone would consider nice. There are of course the OBC "commandments," which are kind of a fun way to state the rules of one-night-stands and casual hookups.
Creating A Profile
Once you make a profile, you are required to pay a small fee if you want to use their services. The profiles of the girls look plenty real, which is not often the case with sites like this. Many times for raising the number of "eligible" hook-ups, the admins inundate the site with fake profiles that I've learned to spot from miles away. I didn't see this here and in my opinion, this one might just be an honest website.
What They Offer
The site offers private messaging, a video chat option, a get lucky option and the OBC list. The private messaging is a safe, discreet and easy way to communicate with any people you find attractive. The video chat option gives you the ability to talk to the person face-to-face from the comfort of your home. In my humble opinion, this is the best option to see if you and the other person actually connect.
I love this because it allows you to spend time with them communicating before completely going out of your way to connect with them in person.
The get lucky option is where you set up all the specifics in which you would like your sex partner to have. Kind of like a compatibility sheet and the site will come up with a recommendation daily until you find someone you're willing to bang. The OBC list is the actual little black book where all the potential hookups are merely one phone call away.
The Profiles
Once you make a profile, you are likely to start receiving messages from interested people. In my experience, I received some quite interesting messages, but some of them (I suspect) were not genuine. They could have been from profiles that escorts use (like these discussed here), (again, my suspicion) or from spam accounts. It's tough to say but I'm not all that concerned, to be honest.
Once you find someone you know is the real deal and you share similar interests, then jump on that! Get talking to them via message and arrange to talk on the phone and meet in person. You then decide how you want to proceed with them.
Terms of Use
The Online Booty Call website offers some pretty clear terms of use. I read through them and I can tell you that this is standard for this kind of site. They will for sure collect any information you readily put on their website and if necessary they will make it available for law enforcement agencies. But as this is not an escort site, so you don't have to be concerned about ending up on a list of known offenders. It's merely a casual dating site, not a site used to solicit sexual favors for money.
Canceling
If you want to cancel your membership, you can do this by simply removing your account from the site. Enter the help menu, find the account status link and simply click remove. You will have to specify your reasons for removing the account, and the customer service guide will explain everything. Simple as that with no pressure, period.
Conclusion
This is not the best site for finding a hookup, but it is not the worst, as there are some suspicious profiles, but nothing alarming. When looking for a person to hook up with, then you can join this site, as there are millions of active users.
I've had luck finding a partner for hot sex here, but I personally prefer the more popular sites like those listed in my best hookup list. But if you are persistent, and don't want to pay the higher fee required to use the other sites, you can certainly join OnlineBootyCall.