This is just what you think it is. It's a closer view of the Bumble app and some insight into how it works. If you're actively dating online or via mobile apps, then you'll want to check this out.
Full disclosure, I've had my fair share of fun using the Bumble mobile app (what I'd consider the many apps like Tinder.com). Most people I speak with haven't got a clue as to how it works. This should help clear things up. I'll be covering things such as the algorithm that Bumble.com uses, the match queue, the bumble boost feature, and more. Keep reading for further insight and advice.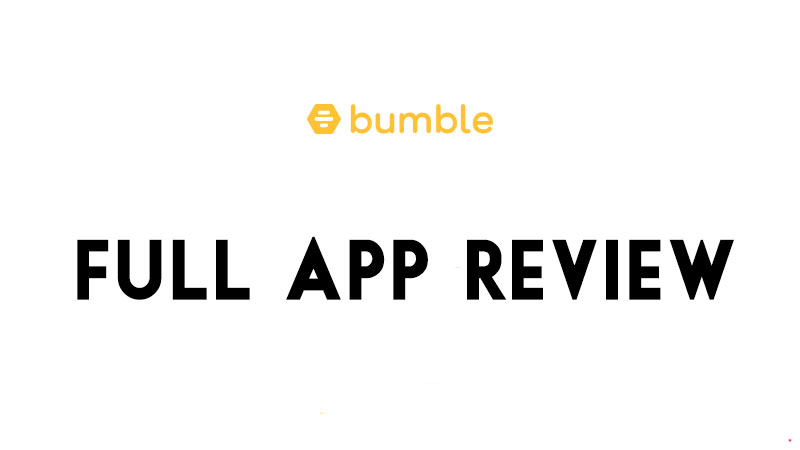 My Review of Bumble.com
When you think of online dating, the Bumble app comes right to mind. Offering unique features that very few other apps have, while also incorporating the many aspects of other apps that people find interesting, Bumble is one of the apps more favored by the ladies. In the text below I explain all the ins and out of the Bumble app. Read on, and I hope you enjoy it and learn something you didn't know you could do on Bumble.
Video Overview
Why not share a video overview first and foremost. Here you go…
Getting Started Using The Bumble Mobile App
Downloading The App
The Bumble app can be simply downloaded from Google Play and the App Store. It is free to download and to try out. The app needs to be connected to a working phone number or a valid Facebook account, both of which are pretty simple to do.
There are options on the app that require payment and membership. Still, for anyone interested in trying out Bumble, the initial trial is free of charge.
Set up a profile with a photo
To start using the app, you need a profile. If you connect with your Facebook account, the autofill option will fill out your name, age and add an initial profile picture. The "edit profile" settings are pretty straightforward and it is recommended that you fill out all the features so you'll have increased options of meeting a potential match.
The profiles paired with a Facebook account can import photos directly from Facebook, or you can add a photo (6 in total) from your phone. Changing your profile photo is also very simple, and you should select a photo that shows off your best features.
About you – a short bio
Just like any other online profile, the one on Bumble requires you to enter a short bio outlining your life. The Bumble app calls this part "About me" and you should enter info about you that you'd like to share with the world i.e. Bumble users.
You can enter your current place of employment or where you've attended school, info that will be shown to the visitors of your profile. This can be good if you are looking for a match with similar education or employment.
Basic information
In order to simplify the profile creation process and to increase the chances of finding a match, the people that have designed Bumble have created a series of questions for which you select the answer that describes you best.
By selecting the answer that matches the best for you, you increase the chances of finding a match perfectly suited to you. You will answer questions that you may have not thought of, but nonetheless, help you find a match according to your wishes.
Move Maker
This part of the profile helps "spruce" up your profile by answering some most interesting questions. These help the visitors of your profile determine if they like what they see and help them decide to strike a conversation with you. Who is your dream dinner guest? Netflix of Nightclub? A lot more like these will help attract like-minded people.
Instagram and Spotify
If you like, you can connect your Instagram feed to your Bumble profile so people can have a better insight into your life and look at your cool photos.
The Spotify connection helps people learn of your favorite artists and maybe the music you enjoy can be the connecting link to your soul mate.
What you will see in-app
When you start using the Bumble app, you will see a list of potential matches that you can scroll through by going up and down. If you see a profile you like, you can see what they wrote about themselves if the Basic Info and About Me sections.
The linked Instagram and Spotify accounts are displayed as a gird with nine Instagram photos and top favored Spotify artists. You will be able to see someone's full profile only after matching with them.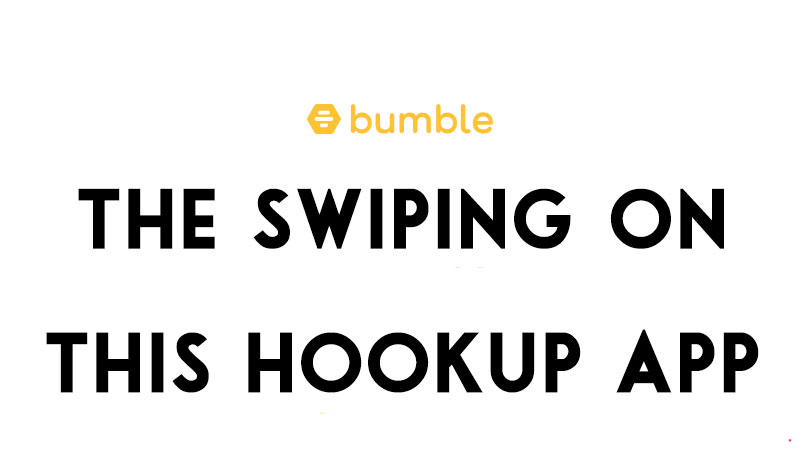 Swiping on Bumble
The profiles selected to be displayed to you are based on your set preferences in the settings section of your profile. If you set a narrow range, you significantly lower your chances, so it is advisable to set a wide range, as to get matches that are the best for you. Many times people can make an error and input the wrong age, and you can miss out on a potential match due to an accident.
Swipe right to like someone
If you stumble upon a profile you like, you can either swipe right to like them or click the white tick mark at the bottom of their profile. If you don't like someone, then swipe left or click the white x mark on the bottom of their profile.
If you happen to swipe left by accident, you can undo this move by shaking the phone to get a backtrack notification. If you slide the toggle notification, you are confirming an undo on your mistaken left swipe.
Matching with someone
By a mutual swipe right or a mutual like on your profiles, you get a match. If you get a match with a person of the same gender, both parties can strike up the conversation. But if a guy and a girl get matched, the rules of instigating a conversation change.
The ladies get the first choice, and they need to send the first message and start up the conversation. This needs to happen within 24 hours of the match, or the option expires and the match will get deleted. If the girl sends her message and the guy does not respond within 24 hours, the option will expire and the match will also get deleted.
This is done in order to prevent ghosting, and prevent bots from using the app. The 24-hour rule is ensuring you are speaking to an actual person that you like. If you strike up a conversation with our potential match, then you are in the clear and can message whenever you like.
Queue line on Bumble
Every profile that you have liked or swiped right will end up in your queue line. This waitlist has the matched profiles outlined with a yellow circle, which shows the time left to initiate a conversation. The yellow circle will slowly fade out completely once the match expires and gets deleted.
If you have the upgraded version, you will get a green circle on some profiles. These are the ones that have liked you. You will need to get the Bumble Boost update to be able to use this option.
The left side holds the profiles that have the least amount of time to start a conversation, and then the profiles that have liked you and so on. If you happen to lose a match, don't despair. You can find out who liked you by swiping more profiles and looking for your match.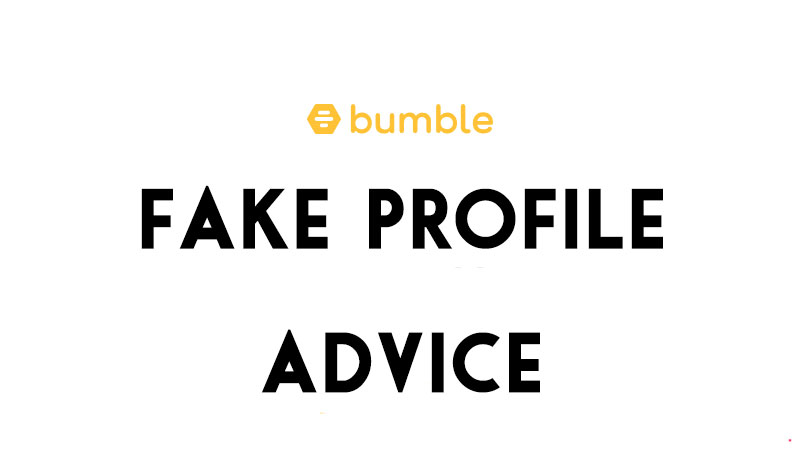 Protection against fake profiles
Bumble have sought to solve the problem with fake profiles, and have come up with an ingenious solution. To confirm you are an actual person, you will have to earn a blue tick mark next to your image.
To do so, you will have to supply a selfie photo so the moderators can compare it with your actual profile picture and if any suspicion arises, your profile will get suspended immediately. The verification process is done via the Edit Profile section. You will be asked to either update your profile picture with a selfie or by importing a recent photo from your phone or from Facebook.
If you get a positive confirmation, which you should if you are using your profile correctly, then you get a blue tick mark next to your profile and significantly increased chances of finding a match. If not, then your profile will get deleted.
Bumble Boost – the paid version of Bumble
If you like to gain access to extra features and like to have access to more possibilities, then you need to subscribe to Bumble Boost. By doing so you have three excellent options at your disposal.
BeeLine – See who already likes you. Simple as that.
Rematch – eliminate the 24-hour rule and get a chance at a rematch. This is convenient for people that don't use the Bumble app that often.
BusyBee – get an unlimited time to allow your matches to start up a conversation with you.
It is very simple to set it up. You will only need to click on the green circle with blurred profiles of the people that liked you and you will be transported to a screen that will explain everything about starting Bumble Boost. You can also get it via your profile, by clicking on the link that says activate Boost.
Once you decide to go ahead with Bumble Boost, the only thing you need to do is select a payment option. Select between one week, one month, three months, six months or a lifetime subscription option.
If you are unsatisfied with the Bumble Boost option, you can cancel it, simple and easy. If you are on an Android system, then simply enter your profile and click on the Boost subscription option and select cancel.
It is a little bit more complicated if you are on iPhone, and you will have to follow several more steps in order to cancel the subscription. Click on the iPhone settings, go to iTunes and AppStore, enter Apple ID, view Apple ID, click on subscriptions, select the Bumble Boost subscription and cancel the subscription.
Can you do something wrong on Bumble?
The Bumble algorithm is simple enough that you can't do much to ruin your chances of getting a potential match. If someone has liked your profile, they will appear in your swipe list first. The same goes for the most swiped profiles on Bumble that match your requirements.
If you swipe right on every profile, the Bumble algorithm will assume that your profile is bot-operated and will get flagged and reported. A flagged/reported profile is invisible to users.
If you are not active at the moment, your profile will be visible to other users. If you like to pause your presence on Bumble, then you need to set your account on pause. This is convenient if you like to take a break from dating or are in a relationship. Even if you don't like to use Bumble at the moment, you can delete the account and reinstate in the future.
Conclusion: Should you use it?
This is the simplest outline of the inner workings of the popular online dating app Bumble. It's free to download and try out. Besides, if you like looking at images of pretty people and get a real chance of meeting some of them, whether to go on a date or simply to talk to someone, download it and start swiping immediately.
On the other hand, if you're more into hooking up without dealing with long-term relationships or the politics associated with this app, then you need some of the best adult dating networks I've ranked on Hawt.
Want to download Bumble? You can get it on iTunes or Google Play.