There are a couple of things that I can 100% stand behind today. One thing is bourbon being the greatest libation on earth and the other is that sex is better the easier it is to find. Now, that might not sound like much to you, but to me, it means everything. You can only imagine that I basically ejaculated in my pants when I came across this EasySex website. Nothing is more important to me than finding sex.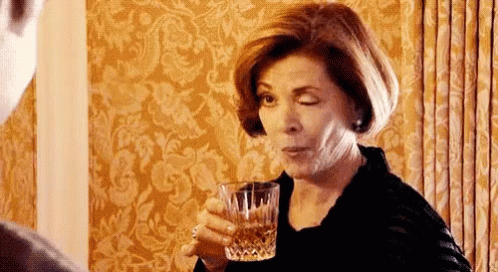 Think I'm joking? I'm not. Literally NOTHING.
If you're looking to get lucky, then perhaps you might want to keep reading because I've got a lot to say in a short period of time. You can and will find someone to bang on EasySex.com. My review reveals the whole nine yards and more.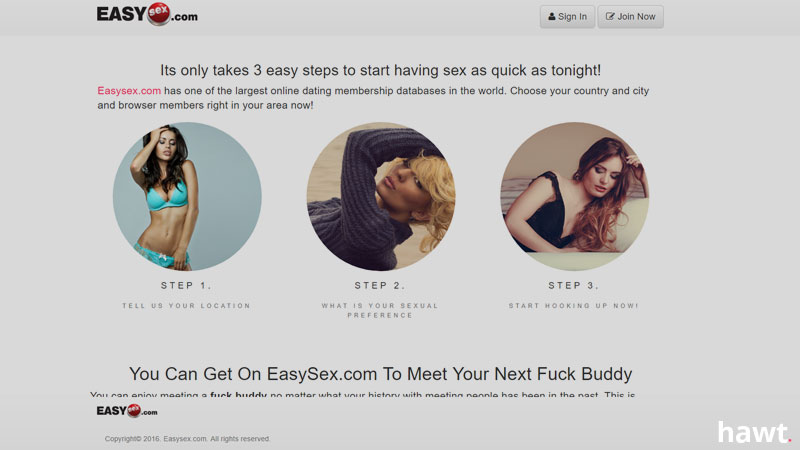 Complete Review Of EasySex (After Using For Months)
When in need of a hookup, something that I like to casually refer to as "fun time," people will try almost anything. That includes trying the many dating websites published online and their accompanying apps.
There are some nice ones where sex is pretty much almost always guaranteed, and there are some that are filled with fake profiles and are an elaborate scam for stealing personal information. The network that I'm about to share with you today is not a fake one. It's as legit as it gets and the real deal for sure.
I'll be sharing more details about the EasySex.com site and its app. From the very beginning, let me tell you that we are talking about a real site that works. I've been reviewing dating apps for a while and I know my business. I even went as far as using this during my trip to New York City just to see if I could hook up on vacation.
The EasySex Website Is Easy To Use
EasySex.com has become a very popular site in recent times. It delivers on its promise for finding easy sex. The design of the site is quite appealing and easy to navigate and use. The landing page is a display of photos of beautiful women that are pretty much hotter than anyone you've likely slept with. Sorry, that was a jab.
Getting Started On The Site
Using the website is easy and getting registered is a piece of cake, seriously. As a starting point, you select the gender you are looking for and the interactive guide shares snippets of useful information about the site.
The options are plentiful and you get to select to see people that are interested in connecting with for a one night stand, a discreet encounter, are if you're into BDSM, friends with benefits, swinger couples, spouses, sugar daddies, and even a boyfriend/girlfriend.
Basically, they've laid it all out here for you and all you've got to do is pick your poison. You'll find it all, except for call girls, which is a good thing!
I should also mention that there is a question that they ask which is somewhat risqué. They want to know your thoughts on oral and anal sex, which may seem weird, but it is actually a good thing to consider beforehand. There's no better way to connect with a girl that loves anal then by sharing that information with the network.
Maybe you'll get to hook-up with someone that is into anal sex, maybe not. Who knows really! The good news is that if you're are not comfortable with it, Then you don't have to and it won't be a waste of time for both parties. The specifics are awesome, as you can select almost everything you're looking for in a woman.
Membership Options
To start using the EasySex.com site, you will need to register first. It is during the registration process that you get to select all the available options per your preferences. Once you are registered and logged into the site, you can start browsing.
Just to be clear, you will need to get a paid membership to use any of the major site options. Depending on your available budget, you can select what works for you. You'll have plenty of options and choices for you here. Once you pay for your full access membership, you will be eligible to reply to any message you receive. And trust me you will receive some crazy messages, that's for sure.
The Members
Ladies get to use this site for free and get some perks. If you think that's unfair, don't. The women on EasySex wild ones and most of them know exactly what they are looking for. Think about it this way. With the way the world is today, they're brave enough to flirt and even send messages to any guy they like, which is always nice and an ego boost.
Many of the users are not against exchanging phone numbers and there are those that are into this a lot. So once you join the site and get your membership, expect some unexpected things to happen.
Because all of the people here are into easy sex, you pretty much expect to hook up easily. In a nutshell, that's what happens. I can't say that hooking up happens within minutes. I mean, that would just be a lie for any company to portray that from any service.
Customer Service
People using this site are very well protected. The company has you and your safety in their best interest. There's around the clock customer support service. The people working the customer support are friendly and reliable, and they readily help with any issue you may have.
The members are very well supported, and the response one gets is very quick. I tested this out with a canceled credit card and I was helped almost immediately. The company policy is excellent and the service is superb. Due to the nature of the site, the company is very careful when dealing with any issue and they are constantly working on improving the user experience.
Conclusion
The EasySex.com site (and mobile app) is one of the best. It's where you can find easy sex, as the name implies. Even though there are some negative reviews published online about this site, I can prove that it works, and works fine. Looks don't matter here and if you're not a stud, then don't' worry. I guarantee you'll find a way to bang if you become a member of this website.
Looking for something else as this doesn't spark your interest? No problem pal just hit the homepage and get reacquainted with updates here.